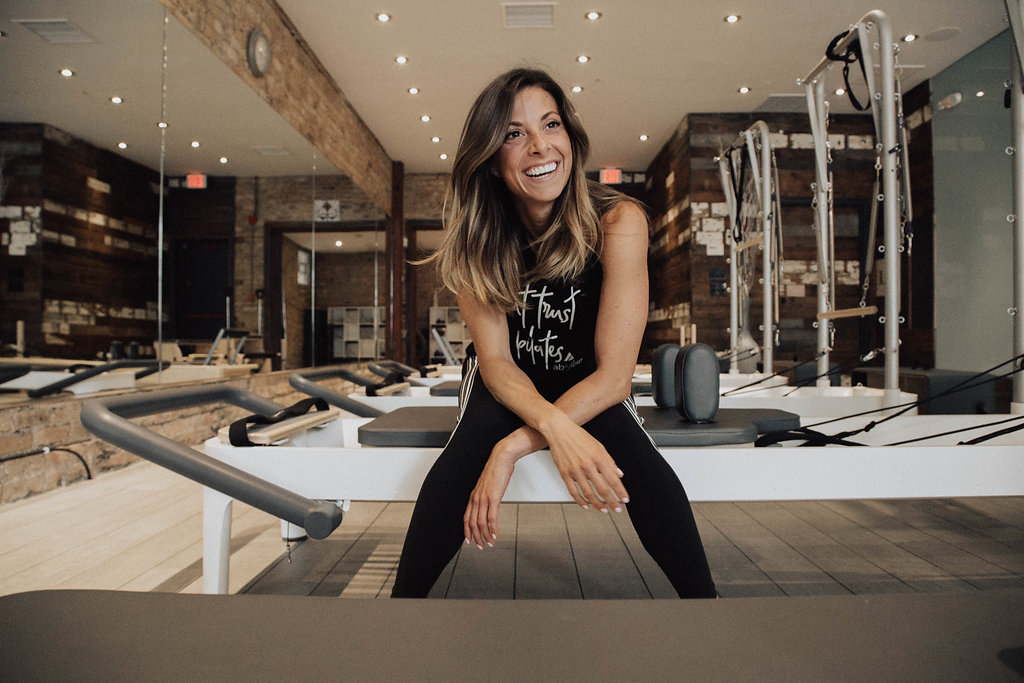 "In life, you are given one body never forget that, love it, challenge it and push past your limits."
Marie is a BASI Certified Pilates Instructor, she has been teaching Pilates for 10 years. Marie first found Pilates while training for a half marathon, she had become injured during her training and a physical therapist recommended she continued doing Pilates throughout her training to help correct some of the imbalances that she had. Once she gave it a try she was hooked!! Marie loves the way Pilates compliments fitness and creates a body awareness and strength that no other form of exercise does. In addition to being a Pilates instructor, she has experience as a Personal Trainer, cycling instructor and certified TRX instructor. Marie believes in focusing on more than just one type of exercise and likes to keep her clients guessing by providing experiences that are challenging, different and most importantly, fun.
(Director)
"My motto in life is to keep moving. Whether that is through moving your body, your mind or your soul, just find a way to set yourself in motion."
Micah is certified in Balanced Body & PEAK Pilates, offering both classical and contemporary teachings. She comes from a well-rounded personal training background and has specializations in youth exercise, metabolic training, and kettle bells. Her motto in life is, "If it doesn't challenge you, then it doesn't change you." Pilates is no exception. She believes Pilates is the perfect complement to any and everything you do throughout the day. Whether it's reaching for a glass in the cupboard, driving long distance, running around the block with your pup or lifting heavy weight, Micah's intention is to show you how Pilates expands your mobility through movement.
(Tier II)
NATALIE HOPKINS: INSTRUCTOR
"Pilates can change not only your body but mind and spirit through lengthening, strengthening, and aligning you."
Natalie found Pilates in college after struggling to find a workout she enjoyed. Once she tried Pilates, she fell in love and became a Certified Instructor. She grew up studying health and wellness and took Nutrition courses in college to manage a digestion disorder she wanted to heal naturally. Her passion for Pilates came from how amazing she felt during and after time on the reformer. She believes that Pilates can change not only your body but mind and spirit through lengthening, strengthening, and aligning you. Natalie's goal is to show you how amazing you can feel in your own skin in a mindful and safe way!
(Tier I)
Rena's Motto: "life is short, live every moment to the fullest"

Rena was introduced to Pilates in 2018 when owner, Marie DiStasio stated bringing her to Ab&Flow, with her happy and sweet demeanor she immediately became a permanent fixture as Ab&Flow's Mascot, bringing smiles to clients faces as they walk in the door. Rena takes her job as greeter seriously, saying hello to clients as they come through our door, you can also find her in the window keeping a lookout and making fur-friends with pups that walk by.
When Rena is not "working" she is training to become a Therapy Dog, which she puts to good use at the studio for whoever may need a little extra encouragement. Rena is just as active as our clients, she loves going for runs on along the lake, chasing birds and taking agility classes.